Anxiety and the Coronavirus
By

Steve Williamson, Dir. Product Development, eRep, Inc.

Posted

Monday, May 18, 2020
Share this article: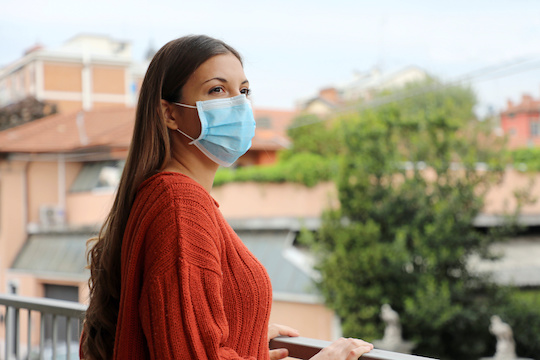 Tags: #COVID19 #coronavirus #anxiety
On social media and Zoom, despite our socially distanced and remote connections to others, we are hearing a common and recurring theme: people are experiencing anxiety over the coronavirus pandemic and quarantine.
This isn't an isolated or small issue. The anxiety stems, in part, from the massive scale of the situation. There is a commonality to what people are feeling, as if we have been swept up into the current of a giant river and we are too small and powerless to swim against its might.
There are protests in the United States against government-mandated quarantines and restrictions. Although everyone has their own reasons for protesting, a thread underlying much of that frustration stems from the individual railing against a larger power imposing its will — even if that power is microscopically virus-sized.
Whether you agree with the quarantines and stay-at-home orders or not, it can be an emotional challenge dealing with something that takes away your sense of agency and personal control.
We all have our own reactions to the coronavirus, but we share some commonalities in how we feel.
There are likely four main reasons behind the anxiety you may feel regarding the coronavirus, depending on your psychological profile. At eRep, we often talk about the four Core Values Index psychometric profile 'energies.' The anxieties and fears we experience stem from these four core value types.
The four core value energies are:
Builders - They are powerful manifestations of action and getting things done.
Merchants - Enthusiasm about teamwork and social connections is their hallmark.
Innovators - Solving problems is like oxygen to them.
Bankers - Data gathering and sharing is their happy place.
Each of us has different ratios of these core value energies within us, but for the sake of discussion, we will look at coronavirus anxiety from each primary core value's perspective.
Builders
Builders like to take bold action and get things done. The quickest way to stress out someone whose primary energy is Builder is to make them feel powerless.
What do global pandemics and government-mandated stay-at-home orders do to a Builder? They make them feel powerless. Builders respond to this feeling of powerlessness by intimidating the source of their anxiety. They will shout the loudest and carry the biggest gun at the protest (in America, anyway).
Merchants
Merchants thrive by seeing possibilities and drawing others together toward a common cause. They excel at starting new initiatives. What does a quarantine do to a Merchant? It makes them feel isolated. It takes away their ability to start new activities and connect with others. Since Merchants thrive on being the 'intuitive love in the room' that ties everyone together, isolation makes them feel anxious and ineffective.
Innovators
Innovators are natural problem solvers. There's nothing they love more than feeling like they are the source of wisdom in the room. What makes an Innovator stressed out and anxious? Feeling foolish.
Everyone who has primary Innovator energy within them is going through this pandemic and quarantine with all kinds of ideas swirling in their brain, ideas for how the situation could be solved or improved, or how failings could have been averted.
Taking away an Innovator's ability to provide solutions denies them the opportunity to make the biggest positive impact they can on the world. When the problems are global in scale, the Innovator still feels they are up to the challenge of finding solutions, but their ability to make an impact is lessened.
Bankers
Of the four core value personality types, those with primary Banker psychometric profiles are probably dealing with the coronavirus pandemic with the least outward anxiety. Since they thrive on the collection and sharing of data, they still have plenty of opportunity to do so. They read every article and medical study that comes out. They check the CDC and WHO web sites for the latest COVID-19 infection data.
The thing that stresses out a Banker the most is appearing ignorant. With the disparate and numerous sources of data coming at them at such a rapid pace, they can feel overwhelmed. It can be stressful trying to keep up with the volume of information, and even more stressful trying to verify its truthfulness.
Commonalities
Everyone has a unique combination of psychometric profile energies, so we react to stressful events in our own way. Our personal history of relationships and experience heavily influence our response to situations. But there are commonalities that we share, and by learning about these we can adopt coping mechanisms to ease our anxieties.
---
Additional Resources
Parents looking for the most up-to-date news and professional guidance for them and their child on the subject of autism should check out Autism Parenting Magazine.
---
Go to eRep.com/core-values-index/ to learn more about the CVI or to take the Core Values Index assessment.
---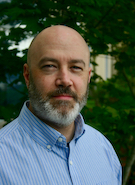 Steve Williamson
Innovator/Banker - Dir. Product Development, eRep, Inc.
Steve has a career in information technology, software development, and project management spanning three decades. He is the author of a series of fantasy novels called The Taesian Chronicles (ruckerworks.com), and when he isn't writing he is an aspiring multi-instrumentalist and composer, a virtual pilot in a home-built flight simulator, and a cyclist.
---
Employer Account Sign-up
Sign up for an employer account and get these features and functions right away:
Unlimited Job Listings on eRep.com
Applicant Search
Applicant Tracking System (ATS)
Unlimited Happiness Index employee surveys
3 full/comprehensive CVIs
No credit card required — no long-term commitment — cancel at any time
---
Write for eRep
Are you interested in writing for eRep? Read our submission guidelines.
---
Learn more about the CVI:
---