Amelia Earhart: A Builder in the Sky

Share:
By

Ally Defrance, Social Media Intern, eRep, Inc.

Posted

Monday, August 28, 2017
Amelia Earhart was not one to hold back. She claimed the most effective way to do something was simply "to do it." She referred to fears as "paper tigers," and set out to prove that men and women were equal in "jobs requiring intelligence, coordination, speed, coolness, and willpower." She shattered flight records, and with it, the glass ceiling that kept women from aviation. In the process, she became the legend—and mystery—that she is today.
When we study Earhart's qualities today, we see the qualities of the results-oriented Builder. Builders have the unique ability to turn dreams into realities by relying on their own personal energy. They tend to lead by example and are often willing to go all in to reach their goals. Builders have a strong work ethic with a strong level of internal motivation, and can make decisions on their feet by relying on their intuition. In a letter to her husband about flying despite the danger of it, Earhart wrote that she was "quite aware of the hazards," but that she wanted to do it simply because she wanted to. This internal motivation is a trademark of Builders, who feel that the means of accomplishing a goal is unimportant compared to the goal itself.
As she described it, Earhart's ultimate goal was "to produce practical results for the future of commercial flying and for the women who may want to fly tomorrow's planes." She wanted practical results—and was willing to put her life on the line to produce them. Such clear-cut will and determination to bring equality to aviation, no matter the cost, can only come from a Builder.
To learn more about the Core Values Index, visit erep.com
---
Go to eRep.com/core-values-index/ to learn more about the CVI or to take the Core Values Index assessment.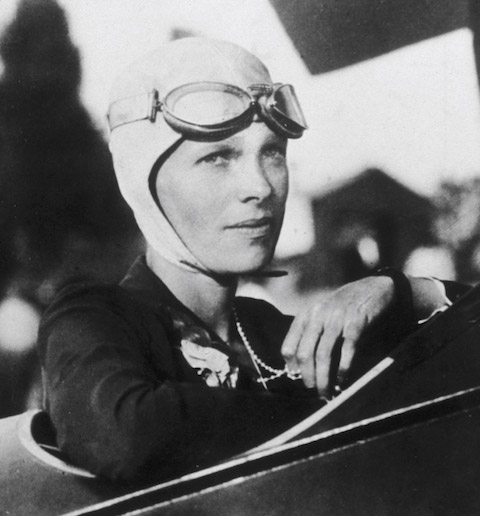 Source
---
---
Learn more about the CVI:
---
Write for eRep
Are you interested in writing for eRep? Read our submission guidelines.
---
Connect with eRep:
---
---

Ally Defrance
Innovator/Banker - Social Media Intern, eRep, Inc.
Ally DeFrance is the Social Media Intern at eRep. Ally is a junior at Oregon State University's Honors College, where she studies Political Science and French. On the off chance that she's not studying, Ally can be found drinking her weight in coffee on campus, reading, or traveling.