Adding Value Goes Both Ways

Share:
By

Steve Williamson, Dir. Product Development, eRep, Inc.

Posted

Monday, October 11, 2021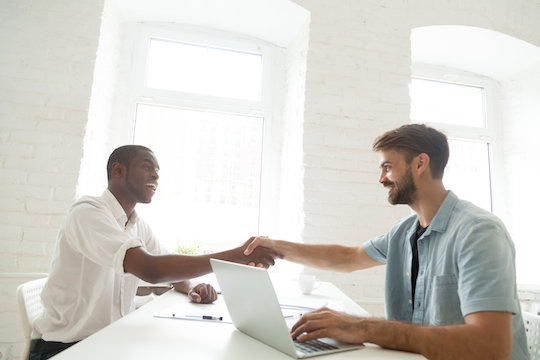 Tags: #engagement #turnover #employeehappiness
Many leaders focus on the value the worker brings to their organization. Why not also ask what value the organization as a whole and the role in particular brings to the individual?
There is an unspoken assumption far too common in the workplace. This attitude exists within every level in practically every organization from mom and pop stores to trans-global mega corporations.
It is rarely spoken of and only in hinted whispers amongst rebels still too scared to speak it aloud in the daylight.
Yet when named, all those who hear it will nod in acknowledgement.
What is this thing that everyone knows yet is never mentioned?
There is an assumption that the arrangement between business and worker is an unequal relationship where the worker, despite receiving wages and benefits, somehow owes the organization for the privilege of providing their labor.
In other words, the direction of value is perceived as going in only one direction.
Who's Value Matters More?
This is a trick question — Who's value matters more? If one side ends their participation in the workplace arrangement, both sides lose. Employers lose their means of production and workers lose their means of supporting themselves.
The attitude that the worker must feel a sense of gratitude for the privilege of employment must go away.
Smart employers are learning that engaged and happy employees contribute positively and effectively to the bottom line. Many employers, however, are still struggling to figure out how to foster and measure employee engagement.
If you are an employer who wishes to keep your current workforce in place, you need to act quickly and strategically. Think in terms of what you can do today and what you can do long-term to reduce or even eliminate turnover.
0% turnover can be accomplished. We have several clients that have used the Core Values Index and services like the Top Performer Profile, Performance Fuel, and Happiness Index to completely eliminate employee turnover while also increasing productivity, profit, and fundamentally the most important of all, employee happiness.
Happy Employees Equal Happy Customers
The data clearly supports the equation that happy employees = happy customers and happy customers = happy profits — in that order. So how do employers ensure they have happy employees?
The first step is to acknowledge that the relationship between employer and worker is two-sided and needs to be based on equal benefit and value. The organization needs workers who are valuable in what they do. Their contribution within their role must be as proficient and productive as possible.
Workers seek vocation that not only pays their rent but feeds their soul.
Workers want to know that what they do matters and will be genuinely appreciated. People need work that aligns with how they are emotionally and mentally hardwired.
You can't feel fulfilled if you're a square peg trying to fit into a round hole 40 hours a week.
Our data shows that individuals who are determined via their Core Values Index psychometric profile to be a high match to their role's requirements are typically 200% more productive and experience 50% less turnover than their unmatched counterparts. They also report substantially higher engagement and happiness — fulfillment — in their role, often reporting that if feels as if the position was custom-made just for them.
Measuring Value
Once employers acknowledge that alignment in a role is a two-way street, they need to get a baseline measurement of who's happy and engaged and who is not. How?
There is a single question that should be asked of every employee within your organization. The conversation needs to be between people who are comfortable being honest and open with each other. Trust needs to exist.
"What value does your role add to your life?"
That's it. That one question, when answered honestly in a trusting environment, will serve both the employer and the worker equally well.
The worker will gain some insight into how much they're getting out of their employment situation. Do they feel fulfilled? Or are they simply keeping their rent paid?
If the worker only sees the job as a means to an end — most often financial — then there is likely a misalignment somewhere. Either the role doesn't line up with how they are hardwired, or there is some other factor keeping that engagement from being fully realized (perhaps a toxic supervisor or co-worker who may not be aligned to their role).
This reveals powerful information to the employer, too. They get an immediate sense for the state of potential realized or missed. Employees that feel they are getting a lot of personal value out of their role are far more likely to be productive and far more likely to stick around for the long-term than those who only see their role as a way to pay the bills.
For those employees who aren't engaged, good follow-up questions would be, "What value would you like your job to bring to your life? What would you change?"
Tools That Can Help
There are tools available to assist employers and employees alike in finding work relationships that provide equal value to both parties.
The best opportunity to build positive relationships with workers — roles that give equal value to the worker and the company — is to start with a great hire.
Putting the right people into the right seats sets the foundation for mutual success between worker and employer.
Define roles with eRep's Top Performer Profile™. This innovative tool uses an interactive process to analyze a role and produce a Core Values Index psychometric score. Candidate CVI scores are compared against the role's TPP score and high matches are identified.
As noted, individuals who are placed with a high degree of match to a role's TPP score often report substantially higher engagement and happiness, which results in 200% or higher productivity and 50% or lower turnover. It's a win-win.
Performance Fuel by eRep, coupled with Happiness Index, are incredibly powerful yet easy to use tools to measure and improve employee engagement on an ongoing basis. The Performance Fuel Formula combines clarity, purpose and feedback to give employees what they need to succeed.
Happiness Index is the only employee engagement and happiness survey on the market that is calibrated to the individual's own psychometric profile. It answers the question, "How happy are you based on what makes you happy?"
A New Perspective
Shifting our perspective and attitude about the relationship between worker and employer can bring about a new era in growth and fulfillment, whether your desire is personal happiness or corporate shareholder value. Recognizing that the need for value goes both ways equally serves each party in the workplace relationship.
We just have to be honest about the value of value, and be willing to ask and honestly answer the question, "What value does your role add to your life?"
---
Go to eRep.com/core-values-index/ to learn more about the CVI or to take the Core Values Index assessment.
---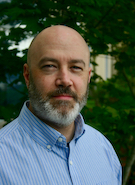 Steve Williamson
Innovator/Banker - Dir. Product Development, eRep, Inc.
Steve has a career in information technology, software development, and project management spanning three decades. He is the author of a series of fantasy novels called The Taesian Chronicles (ruckerworks.com), and when he isn't writing he is an aspiring multi-instrumentalist and composer, a virtual pilot in a home-built flight simulator, and a cyclist.
---
Employer Account Sign-up
Sign up for an employer account and get these features and functions right away:
Unlimited Job Listings on eRep.com
Applicant Search
Applicant Tracking System (ATS)
Unlimited Happiness Index employee surveys
3 full/comprehensive CVIs
No credit card required — no long-term commitment — cancel at any time
---
Write for eRep
Are you interested in writing for eRep? Read our submission guidelines.
---
Learn more about the CVI:
---