A Little Respect

Share:
By

Steve Browne, Contributor

Posted

Monday, December 6, 2021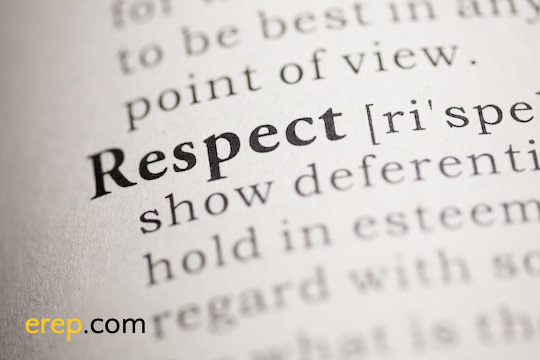 Tags: #respect #communication #workplace
"What every person wants more than anything each day: our time and attention." — Steve Browne
It seems that almost every conversation these days is tenuous. People are hesitant to talk to each other about the most mundane subjects because they're concerned about the potential reaction they'll receive. This has led to people becoming more and more separated. The separation in turn leads to very slanted opinions and people dig their heels in on whatever is being bantered about.
We need to be able to have opinions and we need to be able to share them. We learn from each other and hear many perspectives when people feel they can not only give their thoughts on topics but that they will be heard. I wish this were the case versus what is currently happening in society, on social media, and in the news in general. This constant edginess has eroded one component which could pull us together — respect.
In the workplace, we cannot let this erosion occur. We have to foster diversity of thought and varying viewpoints so that we experience collaboration and interconnectedness. This isn't some Utopian encouragement. It needs to be the foundation and expectation of your employees. Respect each other and what each person brings to the table. People want to add value through their contributions in their roles. This is true at every level of the organization.
What are you seeing at your company? Do people respect one another? Are you aware of whether they are or aren't?
We spend so much time trying to dictate behavior through programmatic efforts hoping that if people follow certain steps of a process, then collaboration will magically occur just "because." We limit intentional interaction and relationship building because we believe the myth that productivity will be adversely reduced if people are spending too much time talking with each other.
"By giving respect to each employee and acknowledging their efforts... you'll find that you create engagement." — Steve Browne
HR has the opportunity to step in and create an environment and a culture that brings people together. By giving respect to each employee and acknowledging that their efforts make an impact and meaningful difference to the success of the company, you'll find that you create engagement. It's not something to measure. It's something to practice. We can do this by giving people two things — our time and attention.
Honestly, that's what every person wants more than anything each day. And yet, it's what we struggle with more than any other aspect of our job. Isn't it ironic that human interaction is where we spend the least amount of our time? We fall into the trap that time is being wasted when that just isn't the truth.
Unending Impact
This weekend I was fortunate to attend the retirement celebration of my wife's boss who has worked in her role for 45 years. The night was wonderful because people came in from all over the country who had worked with her through the years to tell her congratulations and "Thank you." When it came time to give speeches, each person talked about the unending impact she made by giving each person her time, attention and listening ear. They didn't talk about her sage advice or visionary direction. She gave them respect and they now had a chance to show her how impactful that was.
She has always been a people person and when she took the podium the room fell silent. Through teary eyes, she thanked everyone and said, "You need to know that every one of you I worked with over this time mattered. Every. One." She was overwhelmed and humbled by the turnout and the adulation.
You see, she lived out the key to respect:
In order to get respect, you need to give it first.
This coming week, take a few moments to gauge where your time, focus and efforts are being spent. If it's not investing your time in others, you're just missing a chance to lay the groundwork of a culture that will be far more inviting, engaging and meaningful than what you're experiencing now. Turn the tide of division and step into the gap to give respect to those around you. It works.
This article is reprinted with kind permission from the author, Steve Browne.
---
Go to eRep.com/core-values-index/ to learn more about the CVI or to take the Core Values Index assessment.
---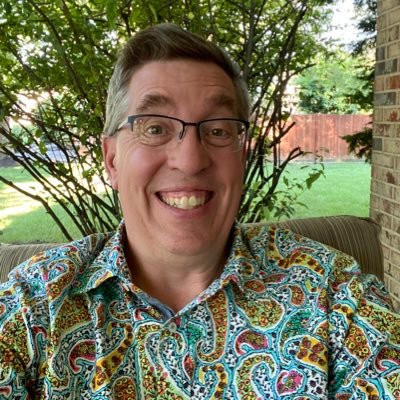 Steve Browne
Contributor
Steve Browne, SHRM-SCP is the Chief People Officer for LaRosa's, Inc., a regional Pizzeria restaurant chain in the Midwest United States. He has 35+ years working as an HR professional in a variety of industries. He is the author of two books, HR on Purpose !! and HR Rising !! He is a current member of the SHRM Board of Directors. Steve also runs a global HR network called the HR Net which reaches 12,400+ HR and business professionals globally each week.
---
---
Employer Account Sign-up
Sign up for an employer account and get these features and functions right away:
Unlimited Job Listings on eRep.com
Applicant Search
Applicant Tracking System (ATS)
Unlimited Happiness Index employee surveys
3 full/comprehensive CVIs (a $150 value)
One hour consultation with a CVI expert (a $200 value)
---
Write for eRep
Are you interested in writing for eRep? Read our submission guidelines.
---
Learn more about the CVI:
---