6 Ways to Hone Your Leadership Skills
By

Stacy Paul, Contributor

Posted

Monday, December 7, 2020
Share this article: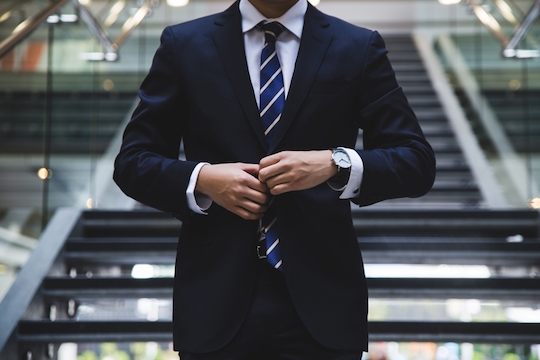 Tags: #leadership #skills #advancement
As you advance in your career, you'll find yourself taking on more leadership and management responsibilities. Whether it's handling a team or being sent out to network with other industry leaders, being a leader requires that you develop the skills to effectively communicate, command, and show that you're capable of making executive decisions. However, honing your leadership skills doesn't come easy — especially if you've spent a long time as an individual contributor and don't have a lot of experience handling two or more people under you.
To step up to new leadership responsibilities, we've listed six ways to help you develop and improve your leadership and management skills.
Understand Yourself First
Before handling other people, managers should first learn about themselves — whether it's identifying your strongest areas or accepting leadership values that you lack. Good leaders should know how to assess themselves before working on their leadership skills.
If you're finding introspection and self-evaluation to be a little challenging, you can take the Core Values Index psychometric assessment. It can help you learn how you are emotionally hardwired and identify the aspects of your personality that contribute directly and indirectly to your leadership potential.
What's great about the CVI is it reveals the true nature of your personality and offers tips on how to better understand the aspects of your life that need attention. Unlike other assessments like Myers-Briggs Type Indicator™ (MBTI), the CVI offers the right amount of detail in a comprehensive and thorough yet easy to understand manner.
Pursue Formal Training and Education
It's always good to seek formal training, whether it be in seminars, training sessions, or even leadership or business degree programs to further your leadership skills. Doing so widens your knowledge and adds to your credibility as a leader.
What's more, pursuing further training also makes your CV look meatier and more appealing to your superiors or future employers. Graduates of masters programs in business administration, for instance, have been found to have better leadership skills than graduates in other fields, like humanities, engineering, and law.
Plus, schools have also begun providing online options for leaders looking to reap these benefits, which can be particularly helpful for handling your time as a manager without sacrificing real-world experience and training. Look for online MBAs with industry partnerships[1] like Boeing, Edward Jones, Centene, and Scottrade, which can allow you to learn by doing — wherever you may be. You can also try attending online leadership seminars if you're not ready to commit too much of your time to advancing your leadership knowledge.
Seek a Mentor
One of the best ways to learn about leadership and management skills is by asking for help from those who have the experience. It can be very helpful to have a mentor who can teach you the ropes of being a good leader and can readily give you sage advice on how to step up as a manager. Since being a leader also means that you have to be a good role model for your team, your mentor should be someone you admire.
When looking for a mentor[2], be sure to reach out to someone you're actually comfortable with, someone who can help you discover other perspectives on things, and who can be a neutral sounding board. Start from your own professional circle — from your former supervisors, professors and teachers, or colleagues who show great leadership skills. Try to emulate the habits that make them a strong leader and learn from their experiences.
Discover Your Unique Leadership Style
Every person leads differently. It's important to identify your personal leadership style to help you make a more informed decision as you develop your leadership skills. There are five basic leadership styles[3]: democratic, autocratic, laissez-faire, transactional, and transformational — all of which address different needs in the workplace. There are different assessments and quizzes online to help you identify your particular leadership style. However, it's important to remember that your leadership style has to adjust depending on your role and context. Because of this, you might benefit by learning about your leadership style and supplementing it with positive traits from other styles that you think can help you better lead your current team.
Learn From Other Leaders
If you're not ready to be under the wing of a mentor, you can still learn about the management experiences of other leaders by reading leadership columns in magazines or newspapers. You can learn the theories and techniques that they've used to lead their company to success, as well as staying informed on the latest industry trends. You can also purchase biographies of popular industry leaders who you admire the most as this can give you an insight into their thought processes, habits, and behaviors that helped them become an effective leader.
Take on More Leadership Responsibilities
You can only practice your leadership skills if you take on opportunities to lead. Be sure to volunteer for advanced roles at work if you feel like you need to further develop the skills you have. You can do this by either making yourself available to lead a project or by suggesting key concepts that you think will improve the workplace. You can also practice your leadership skills outside the office by stepping up as a leader in non work-related organizations. For instance, you can volunteer to manage improvement projects in your community. Additionally, you can also try to find a bigger role at a school's parent-teacher organization and help handle events and initiatives that have the students' well being in mind.
Ultimately, the only way to become a better leader is to practice your leadership skills and put yourself in situations where you can implement what you have learned. It requires a lot of time and experience to develop what it takes to become an effective leader or manager, but as with any skill, it can be done through patience and practice. If you want to hone your leadership skills, be sure to use the tips we've listed in this article.
Additional Resources:
1. https://online.maryville.edu/online-masters-degrees/business-administration/
2. https://www.businessnewsdaily.com/6248-how-to-find-mentor.html
3. https://smallbusiness.chron.com/5-different-types-leadership-styles-17584.html
---
Go to eRep.com/core-values-index/ to learn more about the CVI or to take the Core Values Index assessment.
---
Stacy Paul
Contributor
Consultant and freelance writer Stacy Paul aims to provide insightful articles on business and career planning, and to be a helpful resource to her readers. Stacy is also a full-time dog mom to her beloved Labrador, Chewie. In her free time, she enjoys baking and rock climbing.
---
Employer Account Sign-up
Sign up for an employer account and get these features and functions right away:
Unlimited Job Listings on eRep.com
Applicant Search
Applicant Tracking System (ATS)
Unlimited Happiness Index employee surveys
3 full/comprehensive CVIs
No credit card required — no long-term commitment — cancel at any time
---
Write for eRep
Are you interested in writing for eRep? Read our submission guidelines.
---
Learn more about the CVI:
---