2023 Editor's Picks
By

Steve Williamson, VP Digital Marketing and Content Creation, eRep, Inc.
Posted

Monday, January 9, 2023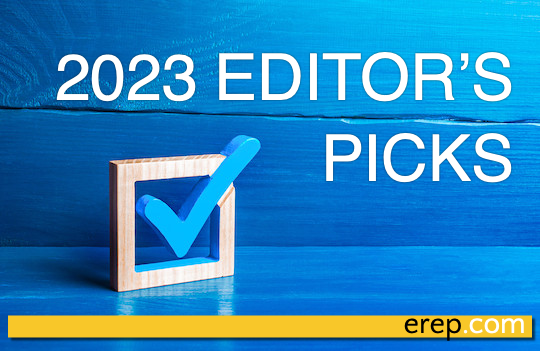 At eRep, we've produced a large collection of informative, insightful, and entertaining articles that focus on the world's most accurate and reliable psychometric assessment and personality test, the Core Values Index™. Here is our Editor's top picks for 2023.
At the time of this writing, eRep has over 320 published articles in our blog, dating back to August 2017. We have all gone through a lot since then, including a global pandemic, and have learned a lot. One thing that has remained true is the reliability and accuracy of the Core Values Index psychometric assessment.
The CVI has proven to be profoundly useful — and even life-changing — to the more than 1 million people who have taken it.
You can find the CVI in all walks of life. Teenagers take it to help plan their post-high school education and career goals. Young adults have taken it at the beginning of their career to make sure they're on the right track. Couples have taken the CVI together to better understand each other and to strengthen their relationship. Parents have relied on the CVI to gain insight into the minds and personalities of their children.
The CVI has undoubtedly made its biggest and most positive impact in the world of employment. Businesses have relied on its accuracy to quickly and cost-effectively identify the best candidates for roles within their organization. Hiring using the CVI has become one of the most efficient ways to put the right people into the right seats.
Working with the Core Values Index gives the team at eRep the opportunity to see the profoundly positive impact it can have on individuals, workers, and businesses. It truly is life-changing.
Getting the most out of the CVI is aided by a quick understanding of its fundamentals, and we have the articles that provide it. For individuals, learning how to mine the depths of the CVI and how it describes their fundamental, unchanging nature can make huge impacts in their ability to navigate their way through relationships and their career. We've got the resources to guide you on your way.
Businesses rely on the CVI to make great hires, of course, but they also use it to make the most of the team they already have. From turning performance reviews on their head (in a very good way) to measuring (and improving) employee engagement to streamlining communications and even killing expensive turnover, our library of insightful articles is there to help.
You can browse our entire catalog of articles at erep.com/blog/ but to help you get started, we've got a curated collection of our top picks based on four categories:
CVI Fundamentals
The CVI describes your innate and unchanging nature by determining how much of four personality types exist within you. Your particular ratio of these four types — what we call core values — coupled with your experiences are what makes you unique.
There are four main core value energies within the Core Values Index psychometric assessment. Your particular personality profile contains a specific ratio of these energies, each represented by a score between 0 (none) and 36 (maximum). Your total CVI score equals exactly 72, so when one or more scores are high, others are lower.
These emotional energies are called Builder, which represents power and action; Merchant, which represents love and connection; Innovator, which represents wisdom and compassion; and Banker, which represents knowledge and justice.
The articles we've selected below describe each of these four core value energies. As you read about them, reference your own CVI scores which tell you how much of these energies lie within you.
Individuals
Learn how to navigate your way through the world by learning how the CVI influences your preferences, the way you communicate, and even how you respond to stress and conflict. These articles can help you better understand yourself and others, both in long-term relationships and with people you've just met.
Employees
We spend a great deal of our lives at work. Doesn't it make sense to get the most out of that experience? These articles can help.
Employers
Running a company is not easy. Constant changes in the economic and employment landscape make success a moving target. Sometimes it's all you can do to keep your operational head above water. Who you hire and how you build out your team is probably the most impactful decision you can make as a business leader. We provide a wealth of resources to help. Here are our top picks.
---
Core Values Index™ and CVI™ are trademarks of Taylor Protocols, Inc.
---
Go to eRep.com/core-values-index/ to learn more about the CVI or to take the Core Values Index assessment.
---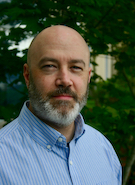 Steve Williamson
Innovator/Banker - VP Digital Marketing and Content Creation, eRep, Inc.
Steve has a career in project management, software development and technical team leadership spanning three decades. He is the author of a series of fantasy novels called The Taesian Chronicles (ruckerworks.com), and when he isn't writing, he enjoys cycling, old-school table-top role-playing games, and buzzing around the virtual skies in his home-built flight simulator.
Employer Account Sign-up
Sign up for an employer account and get these features and functions right away:
Unlimited Job Listings on eRep.com
Applicant Search
Applicant Tracking System (ATS)
Unlimited Happiness Index employee surveys
3 full/comprehensive CVIs™
No credit card required — no long-term commitment — cancel at any time
Write for eRep
Are you interested in writing for eRep? Read our submission guidelines.
---
Learn more about the CVI
---